List of Dental Schools in the UK: Admission Procedure, Fees, and Eligibility
Aspiring dental professionals seek the knowledge and training necessary to make a difference in people's lives. The United Kingdom boasts a rich history of dental education, with list of dental schools that attract students from around the world.
In this comprehensive guide, we will explore the various dental schools in the UK, shedding light on their admission procedures, fees, and eligibility criteria.
So, buckle up as we embark on a journey through the fascinating landscape of dental education in the UK.
List of Prestigious Dental Schools in the UK: A Legacy of Excellence
Excellent dentistry education has a long history in the United Kingdom. Reputable dental schools have developed over time, molding generations of talented dental practitioners. These universities – list of dental schools provide students with a comprehensive educational experience by fusing cutting-edge research, modern facilities, and knowledgeable professors.
The Top Dental Schools in the UK
1. King's College London Dental Institute:
2. University of Birmingham School of Dentistry:
3. University of Manchester School of Dentistry:
4. University of Glasgow Dental School:
5. University of Sheffield:
6. University of Central Lancashire
7. Newcastle University Dental School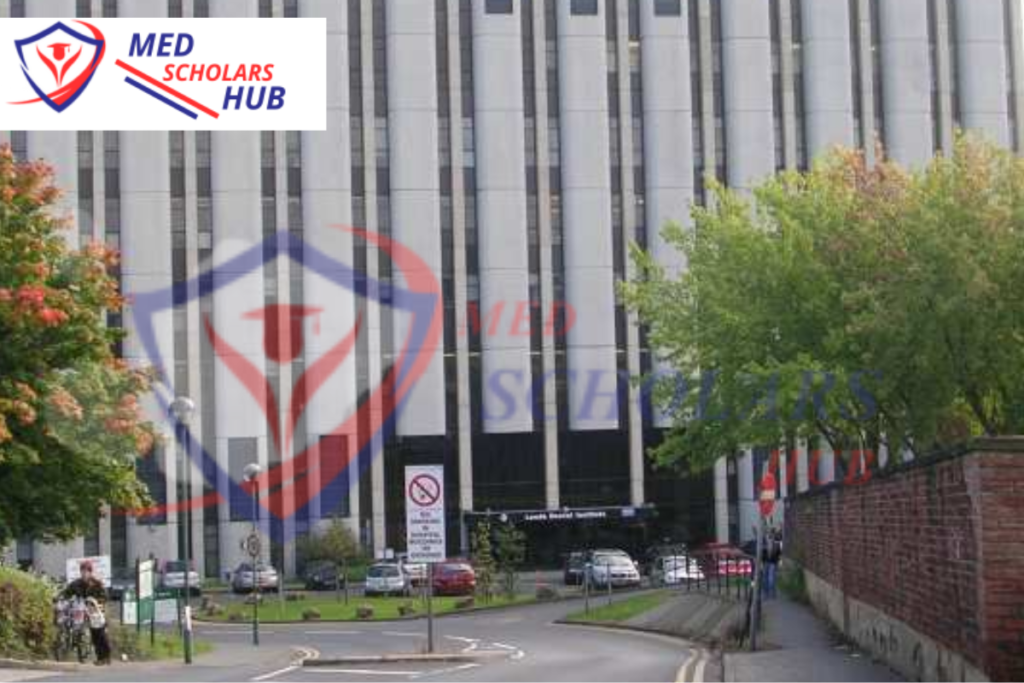 The Journey Begins: Admission Procedure
The demanding admissions procedure is the first step on the path to become a dentist in the UK. To choose the most qualified applicants, each dentistry school adheres to a certain set of standards. The UK's unified admission process, UCAS (Universities and Colleges Admissions Service), is where prospective students must submit their applications.
The application typically includes academic qualifications, personal statement, reference letters, and, in some cases, an admissions test, such as the UK Clinical Aptitude Test (UKCAT) or the BioMedical Admissions Test (BMAT). The competition can be fierce, as dental schools often receive a high number of applications for limited seats.
Related Article: BMAT Med Schools in the UK
Academic Excellence: Eligibility Requirements
To gain entry into a dental school in the UK, academic excellence is a crucial prerequisite. While specific requirements may vary slightly between institutions, applicants generally need strong grades in core subjects like Biology, Chemistry, and Physics at the A-levels or equivalent.
Moreover, a strong personal statement that demonstrates the applicant's love of dentistry and any relevant professional experience may greatly improve their chances of getting accepted to dental school.
Delving into the Dental Curriculum: What to Expect?
When a student is admitted to dental school, they start an exciting academic adventure. A thorough grasp of oral health, dental treatments, and patient care is provided through the dentistry curriculum. It combines a variety of theoretical learning, hands-on practice, and clinical instruction.
Dental anatomy, oral pathology, dental pharmacology, and dental materials are just a few of the topics covered by students. They acquire practical experience in dental offices where they work with skilled professionals to identify and treat a range of oral health issues.
The Financial Aspect: Understanding Dental School Fees
Although earning a dental degree can lead to a lucrative profession, doing so requires a considerable financial commitment. The price of dentistry school varies between colleges and might increase or decrease over time. The cost of attending dentistry school for domestic students ranged from about £9,000 to £38,000 year as of 2021, depending on the institution and the particular program.
International students typically face higher fees, with costs ranging from £20,000 to £50,000 per year. It is essential for prospective students to research the fees and explore scholarship options or financial aid to ease the burden.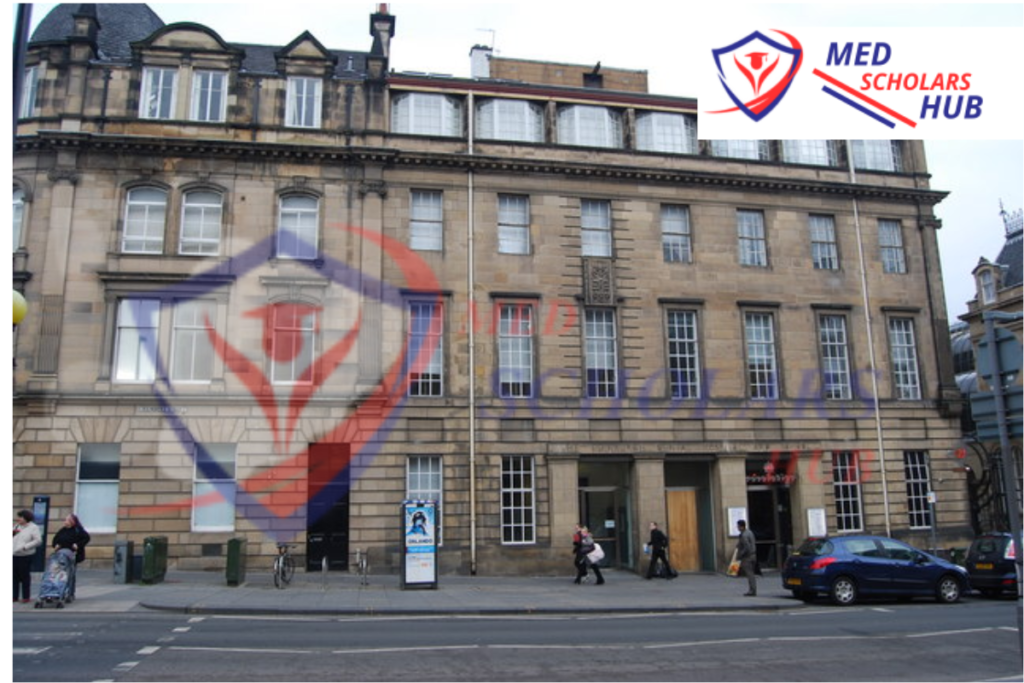 Beyond the Classroom: Clinical Training and Practice
Dentistry requires actual application and patient care in addition to textbook study and lectures. Each school in the list of UK's dental schools makes sure that students have enough clinical experience to become skilled practitioners.
Students treat patients, carry out dental treatments, and learn how to manage difficult cases while being supervised by experienced dentists. Through practical training, students gain confidence and become more equipped to handle the difficulties of dental practice in the real world.
Specialization and Continuing Education: The Pursuit of Excellence
After completing their dental degrees, many dentists choose to specialize in specific areas of dentistry. The UK offers a plethora of postgraduate courses and training programs for specialization in fields like Orthodontics, Endodontics, Periodontics, Oral and Maxillofacial Surgery, and more.
These advanced courses equip dentists with specialized skills and knowledge, allowing them to offer specialized treatments and broaden their career opportunities.
Beyond Borders: Attracting International Students
Beyond the boundaries of the nation, list of dentistry schools in the UK are highly sought for. Many overseas students go to the UK every year to complete their dentistry education. Students from many backgrounds come to the nation because of its reputation for academic achievement, cutting-edge research, and intercultural experiences.
International applicants go through the same admissions procedure as domestic candidates, but they might have to fulfill extra requirements including taking English language exams like the TOEFL or IELTS.
Challenges and Rewards: Navigating Dental School Life
The path through dentistry school is not without obstacles since it requires commitment, tenacity, and hard work. It might be difficult to juggle one's obligations to school, clinical training, and personal life.
However, obtaining a dental education has many benefits. All of it is worthwhile because of the fulfillment that comes from seeing patients' dental health improve, the delight of seeing smiles alter, and the sense of success that comes from changing people's lives for the better.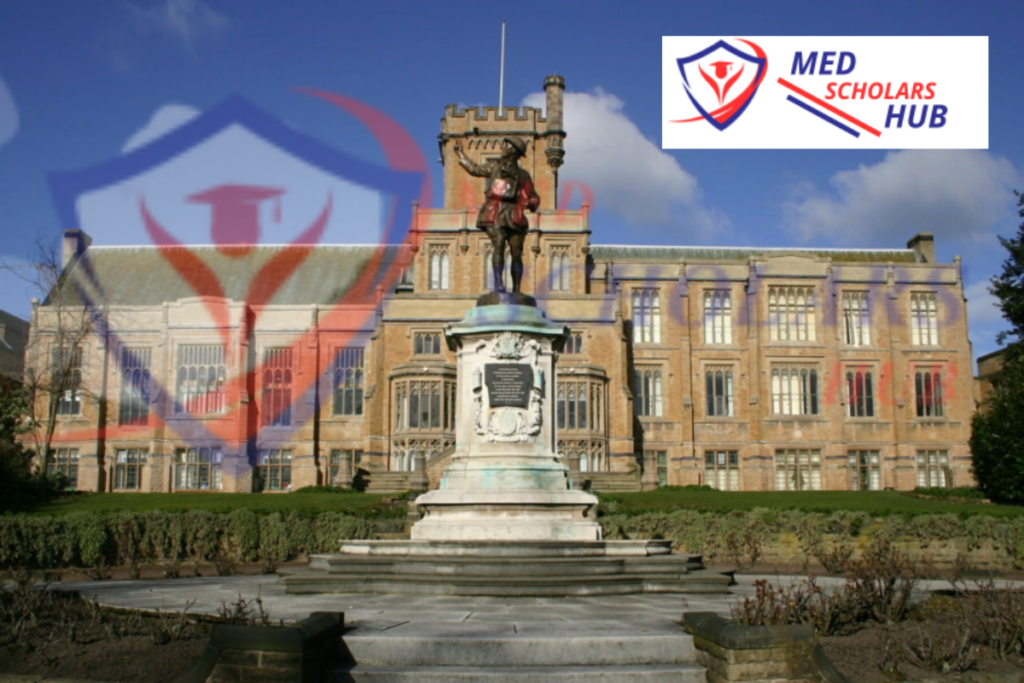 Embracing the Future: Innovations in Dental Education
Dental education changes as technology develops and research continues to enhance the field of dentistry. The UK is leading the way in integrating the most recent developments into its dental school curricula.
Students are exposed to cutting-edge equipment and procedures that prepare them for the dental practice of the future, such as digital dentistry, virtual reality simulations, and the use of AI in diagnosis and treatment planning.
Wrapping Up:
The dental schools in the UK stand as beacons of excellence, illuminating the path for aspiring dental professionals. With their rich legacy, comprehensive curricula, and emphasis on practical experience, these institutions mold the dentists of tomorrow.
The journey from application to graduation may be challenging, but the rewards are immeasurable. So, if you dream of a career in dentistry, the list of UK's dental schools await, ready to nurture your passion and shape your future in the world of smiles and oral health.