List of Vet Schools in the USA – Eligibility and Admission Procedure
Many people who have a great love for animals and a desire to improve their welfare share the aspiration of becoming a veterinarian. Check out Vet Schools in the USA to select the one that can help you attain your desired degree. The process of becoming a licensed veterinarian in the US is challenging and fiercely competitive.
Getting accepted into a renowned veterinary school is a vital step in this process. As there are various universities around the nation that offer veterinary programs, prospective veterinarians must traverse a complicated web of qualifying criteria and admissions processes.
Let's look at the list of veterinary schools in the USA, examine the prerequisites for prospective students, and learn about the challenging admissions processes that open the door to a rewarding future in veterinary medicine.
The Importance of Veterinary Education
It's important to comprehend the value of veterinary education before getting into the technicalities of eligibility and admissions.
Veterinarians are essential to maintaining the health and welfare of animals, guaranteeing the safety of animal-derived foods, and even improving public health via disease control and prevention.
Their work involves a wide variety of animals, including domestic pets, livestock, and wildlife, which makes it both tough and gratifying.
To adequately educate these experts for the demands of their jobs, a solid educational foundation is required.
The List of Veterinary Schools in the USA
As of the last update in September 2023, there are 30 accredited veterinary schools in the United States.
These institutions provide Doctor of Veterinary Medicine (DVM) programs, which are generally four-year professional degree programs intended to give students the information and abilities needed to practice veterinary medicine.
The following is a list of some renowned organizations:
Located in Davis, California, this renowned institution offers one of the oldest and most prestigious veterinary programs in the country.
Situated in Fort Collins, Colorado, this school is known for its cutting-edge research and veterinary care.
Nestled in Ithaca, New York, Cornell is recognized for its contributions to veterinary science and its commitment to animal health.
This Gainesville-based school combines exceptional education with clinical expertise.
Located in Athens, Georgia, this institution has a strong focus on research and clinical practice.
Known for its comprehensive curriculum and innovative research, this school is in Urbana, Illinois.
Located in Ames, Iowa, this school is celebrated for its exceptional veterinary education and research programs.
This Manhattan, Kansas-based institution offers a top-notch veterinary program.
Located in Baton Rouge, Louisiana, this school boasts a long history of veterinary excellence.
Situated in North Grafton, Massachusetts, Tufts is recognized for its contributions to animal health and welfare.
Located in East Lansing, Michigan, this institution is committed to advancing veterinary medicine.
In St. Paul, Minnesota, this school offers a diverse and comprehensive veterinary program.
Known for its dedication to animal health and well-being, this school is in Starkville, Mississippi.
Located in Columbia, Missouri, this institution is known for its state-of-the-art facilities.
Situated in Raleigh, North Carolina, this school combines education with practical experience.
Located in Columbus, Ohio, this institution is committed to veterinary education and research.
This Stillwater, Oklahoma-based school offers a comprehensive veterinary program.
In Corvallis, Oregon, this school is known for its innovative approach to veterinary education.
Located in Philadelphia, Pennsylvania, this institution has a rich history of veterinary excellence.
In Knoxville, Tennessee, this school is dedicated to advancing animal health.
Located in College Station, Texas, this institution is renowned for its veterinary programs.
Serving both Virginia and Maryland, this college provides an exceptional veterinary education.
In Pullman, Washington, this school combines research with clinical practice.
Located in Madison, Wisconsin, this institution has a strong commitment to animal health.
In Pomona, California, this school offers a modern approach to veterinary education.
Located in Oro Valley, Arizona, this is a relatively newer addition to the list of veterinary schools in the USA.
Situated in Glendale, Arizona, this institution is known for its comprehensive DVM program.
Located in Harrogate, Tennessee, this college is dedicated to producing skilled veterinarians.
In Tuskegee, Alabama, this institution has a strong commitment to diversity in veterinary medicine.
Although located in Canada, this school accepts a limited number of out-of-province students from the United States.
The programs' availability, eligibility requirements, and admissions procedures may get vary with time.
As a result, it is essential for future veterinarians to confirm the most recent data either directly from the websites of the relevant universities or via the American Association of Veterinary Medical Colleges (AAVMC).
Eligibility Requirements for Veterinary School
After compiling a thorough list of veterinary colleges in the USA, let's examine the prerequisites that prospective students must satisfy in order to be considered for enrollment in these courses.
There are several basic standards that most veterinary schools anticipate candidates to meet, while eligibility requirements might differ significantly from one institution to another:
1. Undergraduate Degree
The completion of a bachelor's degree is one of the essential prerequisites for admission to veterinary school.
Although some colleges may admit students with as little as 60 to 90 undergraduate credits, the bulk of them need a complete bachelor's degree.
Prospective veterinarians should seek a degree in a science-related discipline, such as biology, chemistry, or animal science, since it can better prepare them for the demanding curriculum in veterinary school.
However, this degree can be in any major.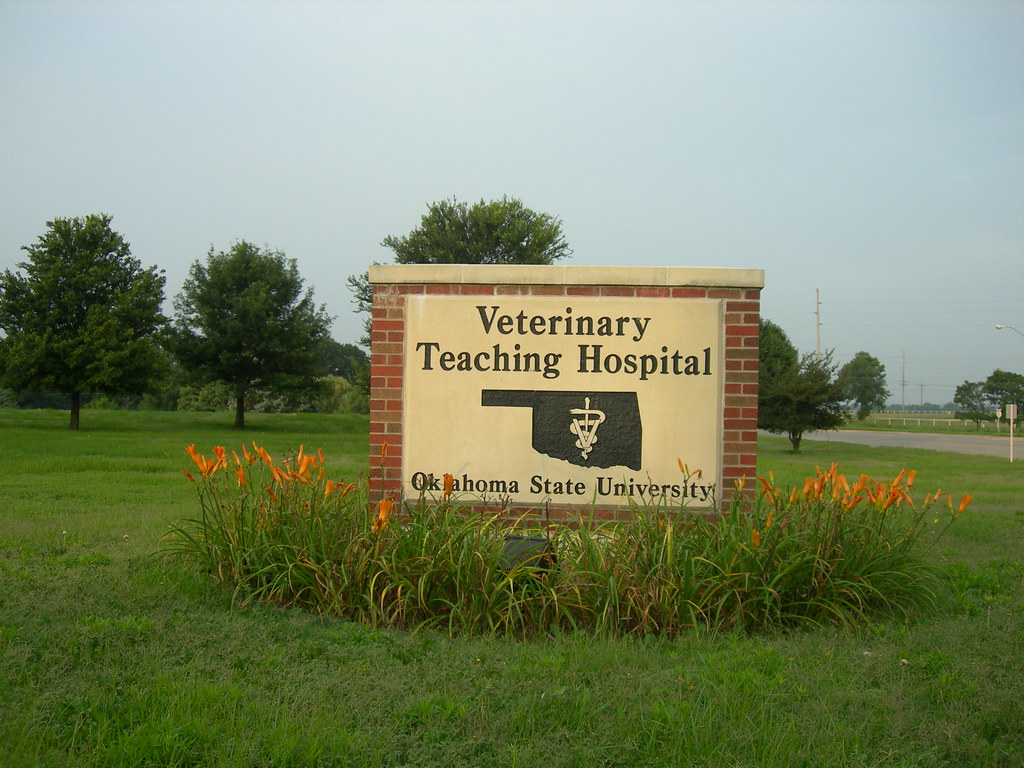 2. Prerequisite Courses
Candidates need a bachelor's degree, but they also need to pass a set of preparatory classes. These courses often encompass topics in the humanities, mathematics, physics, chemistry, and biology.
It is crucial for prospective students to research the criteria of each institution they intend to apply to as the particular needs might differ between institutions.
It's important to note that passing these prerequisite courses with high marks is essential because they play a big part in the admissions process.
3. Veterinary Experience
Practical experience working with animals and in veterinary settings is highly valued by veterinary schools.
The majority of candidates are required to have a predetermined number of hours of practical experience, which might involve working in veterinary clinics, helping at animal shelters, or shadowing veterinarians.
This experience not only indicates a sincere interest in the subject but also offers insightful knowledge about the industry.
Related Article: What Are the Veterinary Assistant Requirements? Career Potential, Charm & Studies
4. Letters of Recommendation
Normally, applicants must provide letters of recommendation with their application.
These letters ought to be written by someone who can attest to the applicant's credentials, moral integrity, and likelihood of success in veterinary school.
Professors, veterinarians the candidate has worked with, and supervisors from animal-related experiences are typical sources for referrals.
5. Standardized Tests
The Graduate Record Examination (GRE) is a requirement for admission to several veterinary schools.
The verbal, quantitative, and analytical writing parts of the GRE are used to determine a student's preparation for graduate-level study.
The GRE test results may play a significant role in the admissions process.
6. Personal Statement
Typically, applicants must include a personal statement or essay in their application.
Candidates have the chance to emphasize their relevant experiences, explain why they are interested in a career in veterinary medicine, and describe their aims and aspirations in this statement.
The admissions process may be considerably impacted by a personal statement that is captivating and well-written.
7. Interview
Occasionally, as part of the application process, veterinary schools will ask candidates for an interview.
Candidates may be questioned about their goals, past experiences, and knowledge of the veterinary field during the interview.
Interview preparation is critical for applicants since it may have a significant impact on the final admissions decision.
8. Residency Requirements
Certain veterinary colleges have residency rules that may benefit locals or people who live in certain states.
Reviewing these specifications and being aware of the preferences of the colleges you're interested in is crucial for candidates.
9. Extracurricular Activities and Leadership
Although not a required necessity, extracurricular activity participation and leadership positions might improve a candidate's profile.
Schools frequently seek for individuals who are well-rounded and have shown leadership, teamwork, and a dedication to their communities.
10. Diversity and Inclusion
Numerous veterinary colleges are dedicated to encouraging inclusiveness and diversity within their student body.
They aggressively look for candidates with a variety of experiences and backgrounds because they believe that this creates a livelier and representative veterinary community.
It's vital to keep in mind that completing these qualifying requirements is just the first round of the admissions process, which is quite competitive.
Numerous applications are frequently submitted to veterinary schools, but only a select few are approved each year.
As a result, it's essential for candidates to shine in every area of their application, including their scholastic background, exam results, veterinarian experience, and personal statement.
The Veterinary School Admissions Process
Now that we are aware of the qualifying standards, let's examine the challenging admissions procedure that prospective veterinarians must go through in order to be admitted to a veterinary school.
The admissions procedure for veterinary colleges can be extremely difficult and demanding, often including the following steps:
1. Primary Application
The Veterinary Medical College Application Service (VMCAS) primary application must be submitted as the initial step in the application process for veterinary school.
Numerous veterinary colleges in the United States use the centralized application system known as VMCAS (also mentioned above).
Through this portal, applicants may send in their academic credentials, recommendation letters, GRE scores, and a personal statement.
2. Secondary Application
Some veterinary schools may ask applicants to submit a supplemental application to the institution after assessing initial submissions.
This supplemental application frequently contains extra essays and details particular to that college.
3. Interview
As part of the admissions process, interviews are common in veterinary colleges.
The interview gives the admissions committee a chance to gauge an applicant's professionalism, interpersonal skills, and communication prowess.
Researching the school, practicing typical interview questions, and demonstrating their enthusiasm for veterinary care are all good ways for applicants to get ready for interviews.
4. Acceptance letters
Selected applicants get letters of admission from veterinary schools following the conclusion of the application and interview processes.
These letters are highly prized and mark an important turning point in the career of a future veterinarian.
5. Financial Planning
Students must carefully assess the financial elements of their studies after being admitted.
Due to the high cost of veterinary school, many students combine loans, scholarships, and personal savings to pay for their studies.
It's crucial to look into all of your financial assistance opportunities and to develop a reasonable budget.
6. Matriculation
Students must enroll in the veterinary program by matriculating after accepting an offer of admission.
This entails finishing off any outstanding administrative obligations, such delivering final transcripts, health records, and tuition and fee payments.
7. Orientation
Orientation sessions are frequently held in veterinary schools to welcome new students, introduce them to the curriculum, and provide them important information about the campus's amenities and rules.
8. Coursework and Clinical Rotations
Strenuous study and clinical rotations make up the heart of veterinary school. Students will learn about topics including anatomy, physiology, pharmacology, and surgery while also getting practical training in the field.
9. Board Examinations
To become licensed veterinarians after finishing their DVM school, graduates must pass the North American Veterinary Licensing Examination (NAVLE).
The knowledge and abilities required for safe and effective veterinary practice are assessed by this thorough test.
10. Specialization and Residency (Optional)
Some veterinary professionals opt to complete specialized education and get board certification as experts in disciplines including internal medicine, surgery, dermatology, or cardiology.
This calls for finishing a residency program and passing further board exams.
Wrapping Up
Gaining admission to a good veterinary school is the first step in the rewarding but difficult process of becoming a veterinarian in the United States.
Aspiring veterinarians have a variety of possibilities from the list of veterinary colleges in the USA, each with its own advantages and services.
However, there are strict qualifying standards and a complicated admissions procedure, making the route to veterinary school extremely competitive.
Prospective veterinarian students must study hard, fulfill the academic requirements, get real-world experience, obtain good letters of recommendation, do well on standardized examinations, and write attractive personal statements.
Moreover, interviews and residence requirements may differ between schools, so applicants should carefully examine the particular criteria of each one.
Once accepted, students start a demanding but rewarding educational path that ends with the chance to significantly influence the health and welfare of animals.
Although becoming a qualified veterinarian is a difficult process, those who are interested in this noble profession are driven to achieve by their commitment and enthusiasm.