The Path to Becoming a Urology Specialist: Steps and Tips for Urology Specialization Course
Are you fascinated by the intricacies of the urinary system and passionate about helping patients with urological issues? Becoming a urology specialist can be a rewarding and fulfilling career choice. In a urology specialization course, you'll learn about diagnose and treatment for a variety of conditions related to the urinary tract and male reproductive system.
Urology Specialization Overview:
The medical specialty of urology is dedicated to the diagnosis and treatment of conditions affecting the male reproductive system and urinary tract. A variety of diseases, such as kidney stones, urinary tract infections, enlarged prostate, infertility, urological malignancies, and erectile dysfunction are treated by urologists, highly trained professionals. To better patients' quality of life and general health, they use cutting-edge surgical methods and diagnostic techniques to deliver complete care. Urology continues to be a vibrant and fulfilling specialty that plays a critical role in providing optimal urological health for patients of all ages, thanks to ongoing developments in medical technology and research.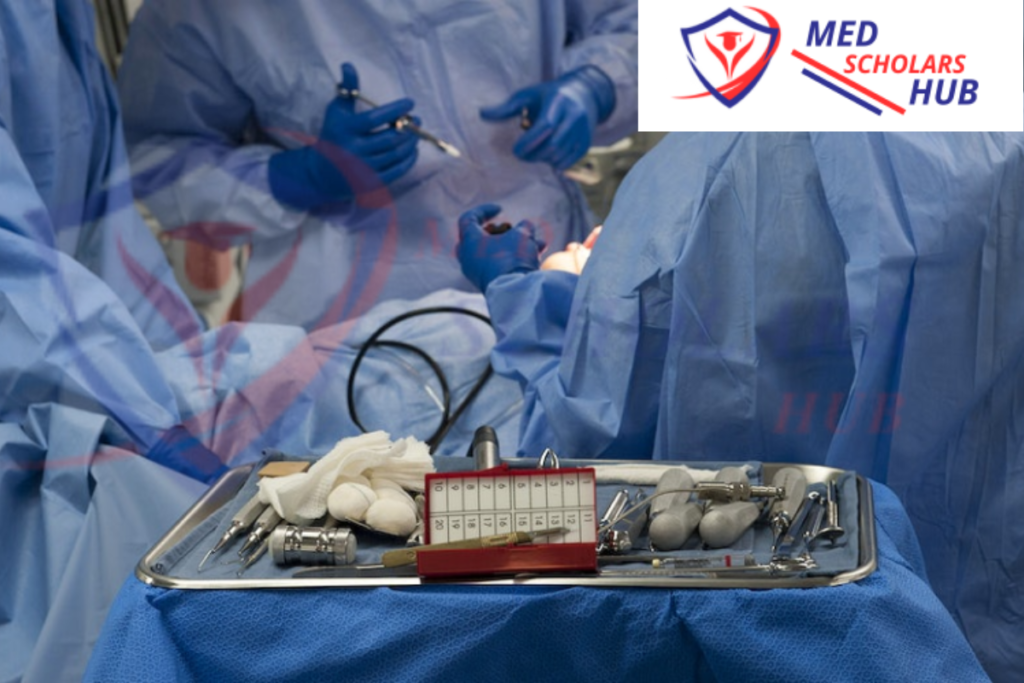 Step 1: Complete Medical School
Completing medical school is the first step on your path to becoming a specialist in urology. You must have a medical degree before you may specialize in urology. Students who enroll in medical school are given a thorough education in all facets of medicine, from anatomy and physiology to pharmacology and patient care. It is crucial that you perform well academically at this time since it will lay the groundwork for your future specialization.
Step 2: Residency Training in General Surgery or Urology
Aspiring urologists must do residency training in either general surgery or urology after graduating from medical school. During the course of residency programs, you'll gain practical expertise in diagnosing and treating a variety of medical illnesses. You can apply for a urology residency program after completing a general surgery residency if you so want. However, if one is available, some applicants choose a straight urology residency program.
Step 3: Excel in Urology Residency
Focus on learning as much expertise and knowledge as you can about urology during your residency. In the highly specialized field of urology, you may meet anything from urinary tract infections and kidney stones to more serious illnesses including urological malignancies and erectile dysfunction. Take advantage of every chance to learn from urologists with experience, assist in operations, and stay current with the most recent findings and developments in the area.
Step 4: Consider a Urology Specialization Course
Your knowledge and professional prospects can be considerably improved by taking a urology specialization course. These program are intended to give students in-depth knowledge about certain urological themes, cutting-edge surgical methods, and the handling of challenging situations. Reputable medical institutions and professional associations frequently provide these courses. You can show your dedication to excellence in your chosen sector and ongoing learning by successfully completing a urology specialization course.
Step 5: Obtain Licensing and Certification
To work as a urology specialist, you must receive the required licensing and certifications after finishing your residency in the field and any subsequent specialization training. Be careful to do your study on the particular needs in your area as licensing and certification requirements can differ based on your nation or state. It is very advised that you become board certified in urology to show that you are competent and committed to upholding professional standards.
Eligibility to become an Urologist:
The 5.5 year MBBS degree is required for applicants, followed by the two year MS (Urology) program. The M.Ch. (Urology) program is an additional specialization in the discipline of urology.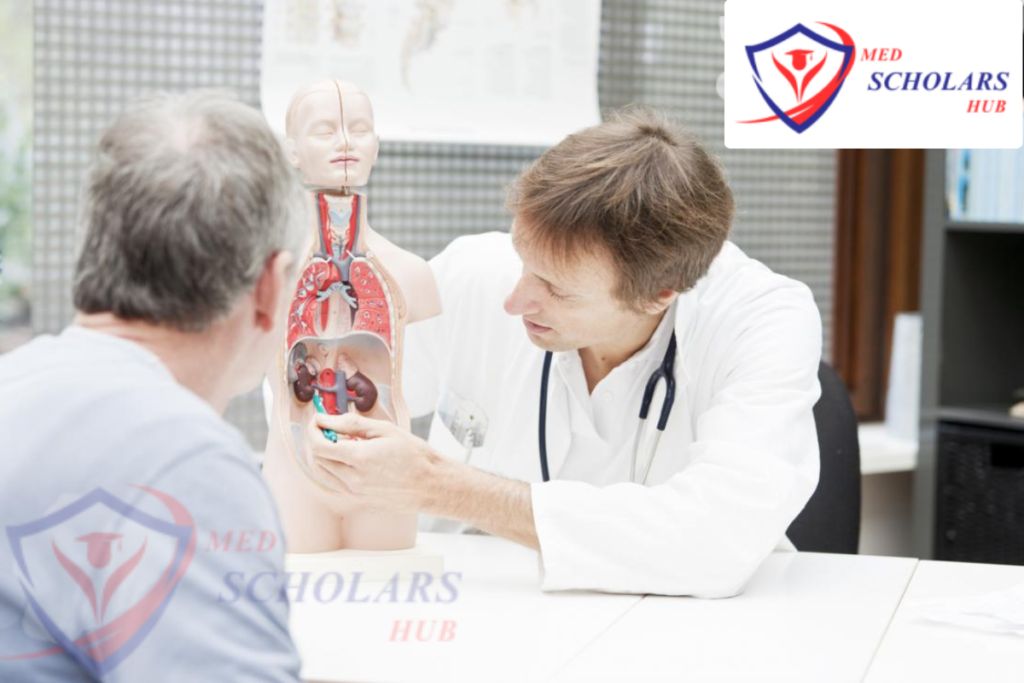 Urology Specialization Course Outline:
Introduction to Urology: Overview of the field, historical developments, and key milestones in urology.
Anatomy and Physiology of the Urinary System: In-depth study of the kidneys, ureters, bladder, urethra, and male reproductive system.
Common Urological Conditions: Detailed examination of prevalent urological issues, including urinary tract infections, kidney stones, and benign prostatic hyperplasia (BPH).
Urological Diagnostic Techniques: Understanding and utilization of various diagnostic tools, such as ultrasonography, cystoscopy, urodynamic testing, and biopsy procedures.
Urological Imaging: Interpretation of radiological images and their role in diagnosing urological conditions.
Urological Cancers: Comprehensive study of prostate, bladder, kidney, and testicular cancers, including staging, treatment options, and survivorship care.
Pediatric Urology: Focus on urological conditions in children, their diagnosis, and specialized treatment approaches.
Male Infertility and Erectile Dysfunction: Evaluation and management of male infertility and erectile dysfunction, including medical and surgical interventions.
Urological Endoscopy and Minimally Invasive Surgery: Hands-on training in endoscopic and laparoscopic procedures for urological conditions.
Urological Robotic Surgery: Introduction to robotic-assisted surgical techniques and their applications in urology.
Female Urology and Urogynecology: Study of female-specific urological issues, including urinary incontinence and pelvic organ prolapse.
Urological Rehabilitation: Approaches to urinary and sexual function restoration and management of urological disabilities.
Emerging Trends in Urology: Exploration of the latest research, technologies, and advancements in the field.
Ethical and Legal Considerations in Urology: Understanding ethical dilemmas and legal aspects related to urological practice.
Patient Communication and Care: Developing effective communication skills and providing compassionate care to urology patients.
Urology Case Studies and Discussions: Analyzing real-life urological cases, treatment planning, and multidisciplinary approaches.
Research in Urology: Encouraging participation in research projects and understanding the importance of evidence-based medicine in urology practice.
Tips for Aspiring Urology Specialists
Network and Collaborate: Build professional relationships with other healthcare providers, specialists, and urologists. Networking can open doors to research opportunities, referrals, and valuable insights.
Stay Updated with Research: Urology is a rapidly evolving field, so stay updated with the latest research and medical advancements through journals, conferences, and online resources.
Develop Strong Communication Skills: Effective communication is essential in urology, as you'll be dealing with sensitive medical issues. Developing strong communication skills will help you build trust with your patients and provide better care.
Cultivate Empathy and Compassion: Urology can involve dealing with patients facing emotional and personal challenges. Cultivate empathy and compassion to provide holistic care and support to your patients.
Carrier Opportunities for Urologist:
Future career prospects for urologists are favorable due to the ageing and growing populations. There is also great demand of urologists because of the increased demand for urology services in general. Besides, more opportunities are there for urologists with advanced training and significant experience. Future urology and kidney stone centers provide a variety of employment opportunities for young urologists. In the urology department of reputed hospitals like AIIMS, MAX, and others, they might also be employed. Urologists that are more entrepreneurial can open their own practice. Some urologists may choose to lecture at different medical facilities and medical schools, passing forth fundamental techniques and procedures to their pupils.
Urologist Salary
As of June 26, 2023, the average income for urologists in the United States will be $410,680; however, this figure frequently ranges between $360,400 and $478,970. Salary ranges can vary significantly depending on a variety of crucial aspects, including schooling, credentials, supplementary talents, and the length of time you've been working in a given field. Salary.com assists you in determining your precise pay target by providing more online, real-time compensation data than any other website.
Wrapping Up
A commitment to assisting others, hard effort, and perseverance are necessary to become a urology specialist. You can prepare for a prosperous future in urology by successfully finishing medical school, passing through residency training, and doing well in a urology specialization course. Throughout your career as a urologist, you should priorities patient care, continue learning, and keep up with professional improvements. If you embrace the difficulties and benefits of specializing in urology, you'll have a big impact on your patients' lives.