How to Specialize in Dermatology as a Nurse Practitioner
Obtain the necessary education and licensure, including a Bachelor of Science in Nursing (BSN) and a Master of Science in Nursing (MSN) with dermatology specialization.
Develop specialized skills in dermatology through clinical rotations, attending conferences and workshops, and joining professional organizations.
Build a strong professional network, seek mentors, and pursue continuing education to stay updated with the latest advancements in dermatology.
What is a Dermatology Nurse Practitioner?
A Dermatology Nurse Practitioner is an advanced practice registered nurse (APRN) who specializes in providing healthcare services related to dermatology. They have obtained additional education and training beyond the registered nurse (RN) level, allowing them to diagnose and treat various dermatological conditions.
Dermatology is a specialty in medicine that deals with the diagnosis and treatment of a wide range of skin disorders. Nurse practitioners (NPs) are in a good position into dermatology specialization, enabling them to give patients with skin problems thorough care. In order to pursue your career as nursing in dermatology, this blog will instruct aspiring nurse practitioners on how to specialize in dermatology for nurses.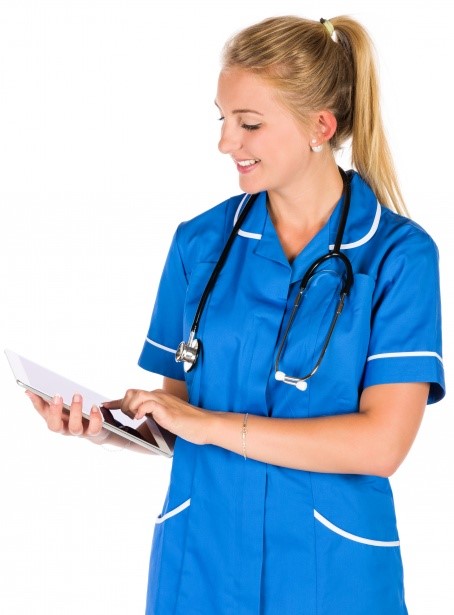 1. Obtain the Necessary Education and Licensure:
To become a nurse practitioner specialized in dermatology, it is essential to start with a solid educational foundation. Here are the key steps to follow:
a. Earn a Bachelor of Science in Nursing (BSN): Begin by completing a four-year undergraduate nursing program to obtain a BSN degree.
b. Gain Experience: After obtaining your BSN, work in a clinical setting, preferably in dermatology or a related field, to gain valuable experience and enhance your understanding of skin conditions.
c. Obtain a Master of Science in Nursing (MSN): Enroll in a dermatology-focused MSN program that is accredited. You will be given the information and abilities needed by this advanced degree to offer specialized care in this area.
d. Acquire Certification and Licensure: Pursue national accreditation as a nurse practitioner after completing your MSN program. The Dermatology Certified Nurse Practitioner (DCNP) credential is provided by the Dermatology Nurses' Association (DNA). Additionally, get certified as a nurse practitioner in the state where you wish to practice.
2. Develop Specialized Dermatology Skills:
Once you have the required educational background, it is crucial to develop specialized skills in dermatology. Consider the following steps:
a. Seek Dermatology Clinical Rotations: Take advantage of dermatology clinical rotations while enrolled in your MSN program. These rotations will give you practical experience, expose you to different skin problems, and give you the chance to learn from seasoned nursing in dermatology nurse practitioners.
b. Attend Dermatology Conferences and Workshops: Attending conferences, workshops, and seminars will keep you up to date on the most recent developments in dermatology. These gatherings provide chances to meet business people and gain knowledge on cutting-edge medical procedures and technological advancements.
c. Join Professional Organizations: Join organizations for professionals including the American Academy of Dermatology, the DNA, and the American Association of Nurse Practitioners. These groups offer networking opportunities, access to priceless resources, and possibilities for ongoing education.
3. Build a Dermatology Network:
Building a strong professional network is essential for career growth in dermatology. Consider the following strategies:
a. Connect with Dermatology Professionals: Attend regional conferences and events on dermatology to network with dermatologists, nurse practitioners, and other experts in the area. Developing connections with these people may result in mentorship possibilities and career prospects.
b. Seek Mentors: Ask for advice by getting in touch with knowledgeable dermatology nurse practitioners or dermatologists. Throughout your career, a mentor can offer insightful counsel and support.
4. Pursue Advance Studies and Workshops for Dermatology Nurse Practitioner:
Continuing education is vital in the rapidly evolving field of dermatology. Stay up-to-date with new treatments, technologies, and research findings. Consider the following options:
a. Attend Dermatology-Specific Workshops and Courses: Look for workshops and courses that focus on dermatology-related topics, such as skin cancer diagnosis and treatment, cosmetic dermatology, or dermatopathology.
b. Obtain Advanced Certifications: Consider obtaining additional certifications in pediatric dermatology, dermatopathology, or cosmetic operations. These credentials will increase your competence and increase your marketability for jobs.
5. Apply for Dermatology Nurse Practitioner Positions:
After acquiring the necessary skills and certifications, it's time to start applying for dermatology nurse practitioner positions. Consider the following tips:
a. Tailor Your Resume and Cover Letter: In your CV and cover letter, draw attention to your experiences, credentials, and talents connected to dermatology. Stress your dedication to delivering high-quality care and your love of dermatology.
b. Prepare for Interviews: Do some research on typical dermatology nurse practitioner interview questions and prepare well-thought-out answers. Be sure to emphasize your clinical knowledge, problem-solving skills, and patient-centered attitude.
c. Gain Experience in Dermatology: Consider acquiring experience in a related profession, such as primary care or dermatology clinics, if you are having trouble finding employment as a dermatological nurse practitioner straight immediately. Your resume will benefit from this experience, which will improve your chances of landing a dermatology job in the future.
Practice Scope of Dermatology Nurse Practitioner:
Assessing and diagnosing skin conditions and diseases, including rashes, infections, dermatitis, psoriasis, eczema, acne, and skin cancer.
Performing physical examinations of the skin, hair, and nails.
Taking medical histories and conducting patient interviews to gather relevant information.
Ordering and interpreting diagnostic tests, such as blood work, biopsies, or cultures.
Prescribing and managing medications for dermatological conditions, such as topical creams, oral antibiotics, antifungals, or immunosuppressant.
Performing minor dermatological procedures, including biopsies, cryotherapy, lesion removal, and wound care.
Educating patients about skin health, disease prevention, and treatment options.
Collaborating with dermatologists and other healthcare professionals to develop treatment plans.
Providing patient counseling and support for managing chronic skin conditions.
Monitoring and documenting patient progress and adjusting treatment plans as needed.
Participating in dermatology research and staying updated on the latest advancements in the field.
Promoting skin cancer screenings and sun protection education.
Referring patients to other specialists or healthcare providers when necessary.Top of Form
How Does Dermatology Nurse Assist with Procedures?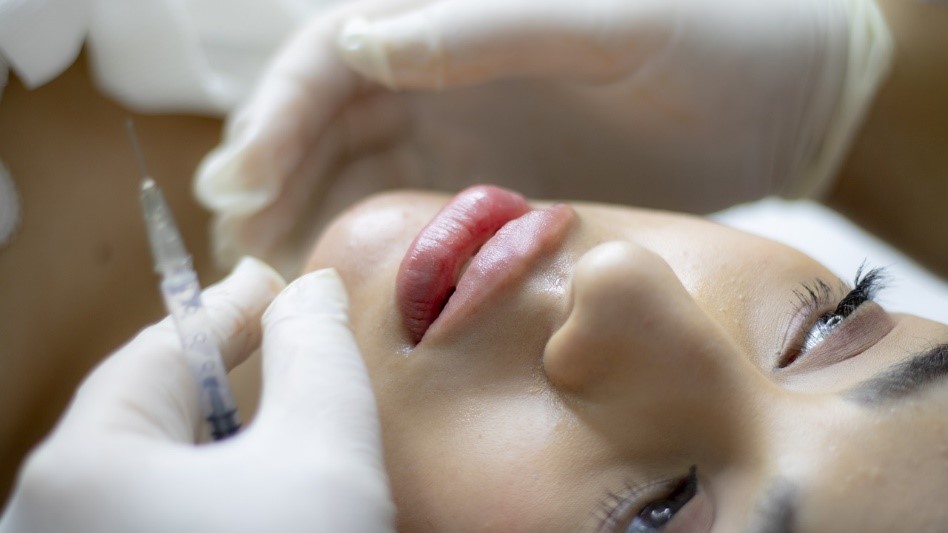 Dermatology nurses assist with procedures and collaborate with dermatologists. Depending on where you work, different procedures may apply. If you work in a dermatologist's practice, for example, you might help with simpler operations like skin biopsies. You might help with the excision of malignant moles as a dermatology nurse who performs your duties in outpatient surgery facilities. Other typical practices include:
Earlobe repair
Laser hair removal
Scar removal
Cyst removal
Botox and other injections
Dermabrasion
Chemical peels
Light therapy
Allergy tests
That doesn't mean you'll only be assisting with procedures. According to Lester, you'll also be in charge of duties like suture removal, wound care, and getting in touch with patients to let them know how things went. Your day will also include a significant amount of patient education.
Final Words:
Offering patients with skin disorders specialized care can be made possible by specializing in dermatology as a nurse practitioner. You can start a fulfilling career in this interesting sector by completing the required education, honing your abilities, creating a professional network, pursuing continuous education, and applying for dermatology nurse practitioner opportunities. To succeed as a dermatology for nurses practitioner, remain dedicated to lifelong learning and adapt consistently to new developments.