How to Prepare for FTCE General Knowledge Test – An Overview & Study Guide
Improve your knowledge and test-taking abilities by reviewing the test's format and content, practicing with practice questions, and studying for the FTCE General Knowledge Test.
For those aiming to become teachers in the state of Florida, the FTCE General Knowledge Test is an essential exam. This extensive evaluation measures a candidate's competence in key academic subjects like math, reading, English language fluency, and essay writing. To succeed on this exam, you must strategically approach your preparation. This article will give you a general overview of the FTCE General Knowledge Test and a thorough study guide to aid in your preparation.
1. What is the FTCE General Knowledge Test?
The goal of the FTCE General Knowledge Test is to determine if an applicant is prepared to become a teacher. It has four subtests: an essay, reading, math, and English language proficiency. Each subtest includes a distinct set of guidelines and subjects. Making an effective study plan requires familiarizing yourself with the test's format and subject matter.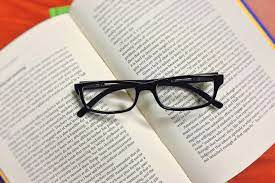 2. Review the Test Content and Format
Review each subtest's format and material in-depth to get ready for the FTCE General Knowledge Test. Recognize the precise knowledge domains, abilities, and competencies that will be evaluated. Learn about the different types of questions, such as drag-and-drop, multiple-choice, and essay writing. You can concentrate your study efforts and be more exam-ready by using this knowledge.
3. Create a Study Schedule
Making a study timetable will help you remain on track and maximize your preparation time. Each subtest should have a designated time window, ensuring a balanced approach to covering all topics. Set attainable goals and break up your study periods into smaller, more doable activities. To increase your chances of success, follow your study routine with consistency and discipline.
4. Utilize Reliable Study Materials
Invest in trustworthy study guides created especially for the FTCE General Knowledge Test. Search for reliable print publications or online sites that provide in-depth content reviews, practice exams, and example essays. These resources will provide you the direction you need and expose you to the test style, allowing you to become accustomed to the kinds of questions you might encounter.
5. Practice with Sample Questions
Practice with example questions to improve your knowledge of the test material and memory retention. For each subtest, a variety of study guides and online resources provide practice questions. Not only will answering these questions on a regular basis increase your knowledge, but it will also help you create efficient test-taking tactics. Concentrate on your weak areas and ask for clarification on any subjects you find confusing.
6. Enhance Your Math Skills
Some candidates may find the FTCE General Knowledge Test's Mathematics subtest to be very difficult. Brush up on your mathematical principles, such as arithmetic, algebra, geometry, and data analysis, to do well in this area. Learn the required equations and formulas, and practice solving problems in each subject. To increase your efficiency and accuracy, time yourself while you complete practice questions.
7. Improve Reading and Language Skills
The Reading and English Language Skills subtests measure your capacity for understanding written texts, deciphering linguistic nuances, and putting grammar rules into practice. Read a range of materials, including newspapers, periodicals, and literary works, to improve your performance. Be mindful of the author's tone, major ideas, and supplementary information. Utilize reliable study materials and guidance to improve your grammar and vocabulary.
8. Develop Effective Essay Writing Techniques
The FTCE General Knowledge Test's essay section assesses your capacity for clear and effective communication. Practice composing essays on diverse subjects, paying close attention to language, structure, and clarity. Create a methodical method for structuring your ideas, developing compelling thesis statements, and supplying evidence. To enhance your writing, ask for input from teachers or other students.
9. Seek Additional Support
Do not be afraid to ask for more help if you need it with certain concepts or themes. Participate in online forums, join study groups, or hire an instructor that specializes in FTCE General Knowledge Test preparation. Discussions and knowledge exchange with others might yield insightful information and various viewpoints.
10. Take Mock
Tests Mock tests are essential tools for determining your preparation and pinpointing your areas of need. To imitate the feeling of taking the actual exam, complete full-length practice examinations in a timed environment. Review the questions you answered wrong and analyses your performance to determine the causes of your errors. To strengthen your weak areas and increase your confidence, adjust your study strategy accordingly.
What is Passing Score in the FTCE General Knowledge Test?
The Florida Department of Education decides what mark is required to pass the FTCE General Knowledge Test. The passing score for each subtest is as follows:
Scaled score of 200 is required to pass all multiple-choice tests.
Essay section of the General Knowledge (GK) exam requires a minimum of 8 out of 12 points.
What If You Fail the FTCE General Knowledge?
Nobody wants to consider that they might not pass their teacher certification exam, but it can be useful to know what to anticipate in such case.
IS THAT YOU ARE ALLOWED TO RETAKE AN FTCE EXAM IF YOU DO FAIL IT?
The good news is that you are allowed to retake an FTCE exam if you do fail it. You only need to retake the subtests you did not pass if you failed one or more of the General Knowledge subtests but passed the rest. You must wait at least 31 days from the date of your previous attempt before you can repeat a General Knowledge subtest. To retake the exam, you'll also need to register and pay.
Although being able to repeat a test is comforting, nobody wants to pay for the exam again or wait an extra 31 ways to get certified. Use our in-depth study materials to ensure that you are well-prepared and confident when you take the exam for the first time.
Key Takeaway:
The FTCE General Knowledge Test preparation process must be methodical and thorough. You can increase your chances of success by comprehending the test format, reviewing the material, and practicing with sample questions. Remember to provide enough time for each subtest, work on your language and math skills, and hone your essay writing skills. You can successfully take the Florida Teacher Certification Exam (FTCE General Knowledge Test) and work towards your goal of becoming a teacher in Florida with commitment, patience, and the appropriate tools.