How Much Does a Sonography Program Cost?
A sonography certificate costs between $5,000-$25,000, depending on multiple factors, location, institute, duration, etc.
Certificate in Sonography: $5,000-$25,000
Associate's Degree in Sonography: $6,000-$40,000
Bachelor's Degree in Sonography: $30,000-$48,000+
Imagine being in a busy hospital where devoted medical staff members are tirelessly striving to save lives. One of them has a sonographer deftly navigating an ultrasound probe across a patient's belly, taking precise pictures that are essential for diagnosing the condition. The discipline of sonography, sometimes referred to as ultrasound technology, is crucial to contemporary healthcare. One question that often comes up if you're interested in this thrilling career and thinking about enrolling in a sonography program is: How much does a sonography program cost? In this post, we will examine the many aspects that affect the price of sonography programs, the numerous kinds of programs that are offered, and give a general review of available financial aid choices.
Factors Influencing the Sonography Program Cost
Program Type:
Depending on the sort of program you select, the cost of sonography programs might change. Programs leading to certificates, associate degrees, and bachelor's degrees are all offered. The shortest and least costly programs are often certificate programs, whereas bachelor's degree programs are typically longer and more expensive.
Program Duration:
While associate's and bachelor's degree programs typically need two to four years of study, certificate programs can last anywhere from a few months to a year. The cost increases with program length owing to tuition costs and other related costs.
School or Institution:
The price is also influenced by the school or institution's standing and location. Tuition costs may be greater at renowned universities or those found in large cities as compared to smaller, neighborhood schools. When choosing an educational school, it's crucial to take the program's accreditation and reputation into account.
Additional Expenses:
When figuring up the total price of a sonography program, there are additional costs in addition to tuition. These might include books, lab and clinical fees, travel costs, living costs if you have to relocate for the program, and lab and clinical fees. These additional costs should be taken into account in your budget because they might add up quickly.
Types of Sonography Programs and Their Costs
Cost of Certificate Programs in Sonography:
People with a degree in a related healthcare subject or a lot of prior experience in the healthcare industry are most suited for certificate programs. The cost of these sonography programs range between $5,000 and $25,000 and duration is between 12 and 18 months. Although certificate programs are sometimes less expensive than degree programs, they could provide fewer course options.
Cost of Associate Degree Programs in Sonography:
Community colleges and vocational institutions typically provide associate degree programs. These courses normally last two years and offer a thorough education in sonography. The total cost of associate degree program in sonography ranges between $6,000 and $40,000. In order to provide students the opportunity to develop practical skills, associate degree programs often include a well-balanced mix of didactic coursework and clinical practice.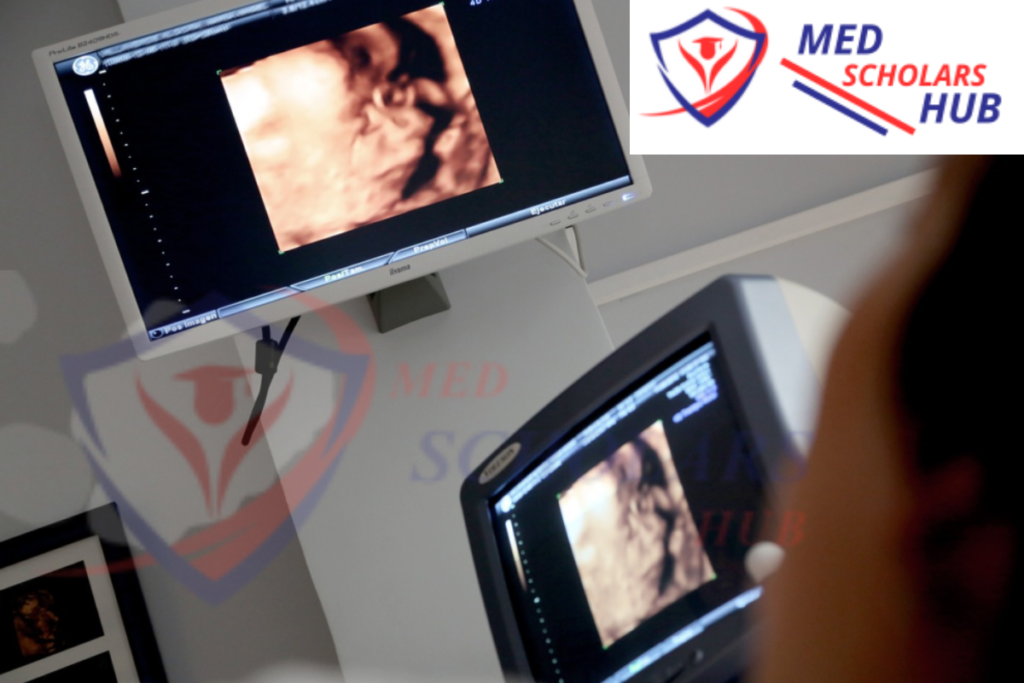 Cost of Bachelor's Degree Programs in Sonography:
Universities and institutions frequently offer bachelor's degrees in sonography. These programs are more involved and last for around four years. The cost of bachelor's degree program in sonography ranges between $30,000 and $48,000 and beyond. A broader education is frequently offered by bachelor's degree programs, which include additional coursework in subjects including healthcare management, research, and advanced imaging methods.
Financial Assistance Options
Scholarships and Grants:
Grants and scholarships are one source of financial support. Many institutions and organizations provide financial aid especially for students enrolled in sonography programs. These awards could be given based on academic achievement, financial necessity, or demographic factors. Finding and submitting applications for appropriate scholarships might help you reduce the expense of your education.
Loans:
Popular option for financing your sonography program cost is student loans. Students who qualify may apply for federal student loans like Stafford Loans or PLUS Loans. These loans provide various repayment alternatives and fair interest rates. Before taking out a loan, it's crucial to thoroughly evaluate the terms and circumstances and be aware of your responsibilities.
Work-Study Programs:
Some academic institutions provide work-study opportunities that let students pursue part-time jobs while enrolled in a sonography program. These initiatives provide the chance to make money to assist with paying for college sonography program costs. Additionally, work-study employment in healthcare institutions could provide beneficial practical experience.
Employer Assistance:
whether you are presently employed in the healthcare industry, ask your company whether they have any aid or tuition reimbursement programs. If a hospital or medical facility employee wants to pursue higher education in a healthcare-related specialty like sonography, they may be able to get financial aid from them.
Financial Aid:
A variety of financial help programs may be accessible after submitting a federal financial aid application, such as the Free Application for Federal Student Aid (FAFSA). Your eligibility for grants, work-study opportunities, and federal loans is evaluated by this application. You can explore possible financing sources to assist with the cost of your sonography program by completing the FAFSA.