How Much Does a Sonography Program Cost?
Sonography program cost have varying tuition fees ranging from $5,000 to $30,000 per year.
Additional expenses, such as books, supplies, clinical training, and licensing fees, should be considered.
Financial assistance options like scholarships, grants, student loans, and employer reimbursement programs can help offset the costs.
Introduction:
Many people find sonography to be an interesting option when contemplating a career in medical imaging. Working closely with patients, conducting diagnostic procedures, and making a contribution to the healthcare sector are all possible in this discipline. However, it's crucial to comprehend the associated financial commitment before starting down this career route. This article will discuss the expenses related to a sonography program, such as tuition fees, supplemental costs, and potential sources of financial aid.
1. Understanding Sonography Programs:
Let's briefly review what a sonography program comprises before getting into the price. High-frequency sound waves are used in sonography, sometimes referred to as ultrasound, as a medical imaging technology to provide visual images of inside body structures. Sonographers use ultrasound technology to do scans and help doctors identify a range of illnesses.
2. Tuition Fees:
Tuition costs are one of the main costs connected with a sonography program. Several variables, including the type of institution (community college, vocational school, or university) and the length of the programme, can have a major impact on the price of these programmes. The annual tuition for a sonography program cost typically ranges from $5,000 to $30,000.
3. Additional Expenses:
In addition to tuition fees, there are other expenses to consider when calculating the total cost of a sonography program. These may include:
a. Books and Supplies: Programs require textbooks, lab materials, and other supplies. The estimated sonography program cost for these items can range from $500 to $2,000 per year.
b. Clinical Training: The curriculum of many sonography programmes includes clinical training. Students can do this to get practical experience in actual healthcare settings. However, during this time, students are responsible for covering their own transit fees as well as any prospective relocation costs.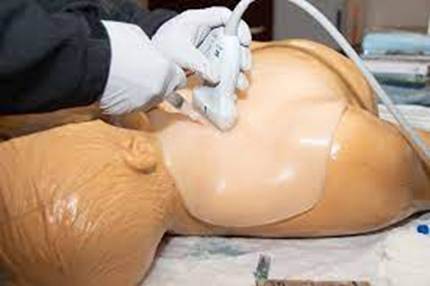 c. Licensing and Certification: Graduates of sonography programmes often need to earn professional certification or licensure. These certificates could include application, exam, and yearly renewal fees.
4. Financial Assistance:
Pursuing a sonography program can be a significant financial investment, but there are various financial assistance options available to help alleviate the burden. Here are some potential avenues to explore:
a. Scholarships and Grants: For sonography students, numerous organisations, professional groups, and institutions provide grants and scholarships. These can aid with paying for tuition and other educational costs. Find appropriate openings, then apply.
b. Student Loans: Federal and private student loans can help cover the costs of a sonography program. However, it's crucial to carefully consider the terms and interest rates before borrowing.
c. Work-Study Programs: Work-study programmes are available at several schools, allowing students to make money while still attending classes. These chances offer both beneficial experience and cash help.
d. Employer Reimbursement: If you are currently employed in a healthcare environment, find out if your workplace offers any reimbursement plans. Some firms could offer financial support to workers who want to continue their education in the medical industry.
5. Return on Investment:
It's crucial to take into account the potential return on investment (ROI) in terms of job opportunities and earning potential, even though the cost of a sonography program may appear high. Sonographers are in high demand, and the job market is anticipated to expand quickly in the years to come. The median annual salary for diagnostic medical sonographers was $75,920 in May 2020, according to the Bureau of Labour Statistics.
Conclusion:
Sonography is a fascinating career path with bright employment possibilities. Although the price of a sonography program can vary, it's crucial to take into account tuition costs, supplemental costs, and any available financial aid. This investment may be more manageable if you look into financial aid options including grants, scholarships, and other funding sources. In the end, the long-term rewards and chance to have a good impact on patients' lives outweigh the financial investment required to enroll in a sonography program.