Education for Specialization in Elderly Care – Are Geriatricians in Demand?
Meeting the particular healthcare requirements of the ageing population requires geriatrician education and specialization in elderly care.
As the world's population continues to age, there is a growing demand for geriatricians to fill this gap in the healthcare system.
The need for specialized healthcare workers who can meet the particular requirements of the elderly is growing as the world's population becomes older. Geriatricians, medical professionals that focus on treating older patients, are essential in ensuring the health and quality of life for this at-risk group. Let's take a look at the value of specializing in senior care.
What Is Geriatric Care?
Gerontology, or the study of ageing, is the science that surrounds geriatric care. Geriatric care, according to the Ageing Life Care Association (ALCA), is the application of that science and other disciplines to the wellbeing of aged persons in the community.
What Types of Degree Programs Are Available in Geriatric Care?
Numerous associate's, bachelors, and master's degree programs are available to aid in preparing students for specialization in elderly care. According to the ALCA, the following fields of study provide insights into a variety of problems that affect aged patients: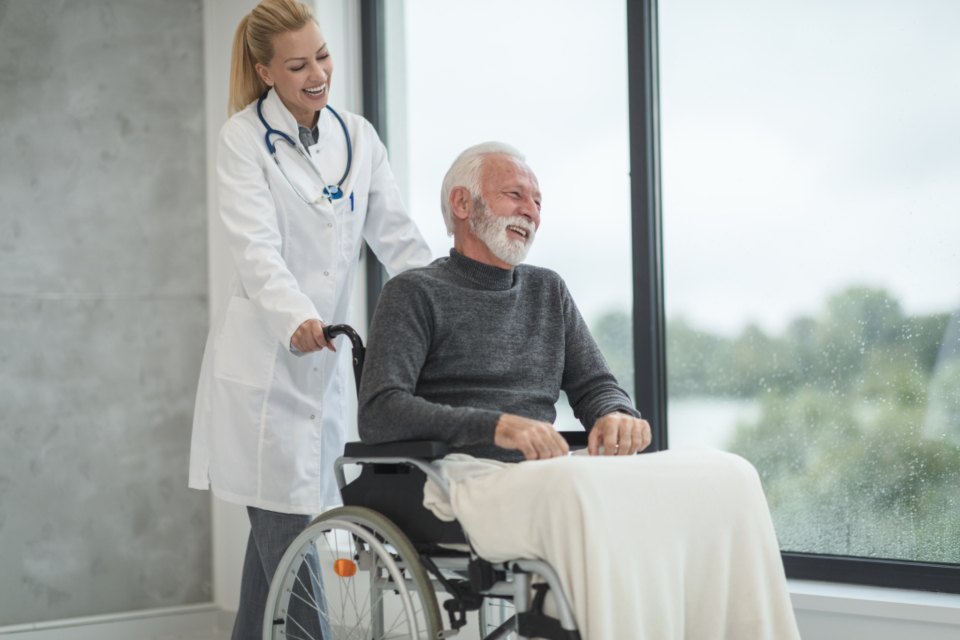 Healthcare
Social work
Psychology
Gerontology
The Unique Needs of the Elderly
The healthcare needs of the elderly are distinct from those of younger people. Healthcare workers should also be aware of and adept at handling the physical and cognitive changes that come with ageing. Geriatricians are specially trained to recognize and treat age-related illnesses like dementia, osteoporosis, and persistent pain. Geriatricians can offer comprehensive care that enhances older persons' overall well-being by concentrating on their unique requirements.
Education for Specialization in Elderly Care
Individuals must satisfy specified educational criteria in order to practice as geriatricians. Aspiring geriatricians complete extra training in a geriatric fellowship program after earning a medical degree. These courses cover geriatric pharmacology, palliative care, and geriatric psychiatry and are offered in specialized geriatric medical program that run one to two years. The focus is on having a thorough grasp of the particular healthcare requirements of elderly patients as well as hands-on experience in treating geriatric illnesses.
4 Specialties of Gerontology:
1. Home Care
Work continues in people's homes in this additional area of gerontology nursing. These nurses also take care of the aides, helping patients with chores, personal care, food, and daily activities. Home care gerontology nurses may handle a variety of activities. These activities may include working with medical equipment, monitoring and providing medication, and evaluating the patient's progress. These patients may have complex medical demands. To care for patients and provide follow-up medical care, they frequently have to travel a long distance.
2. Geriatric as Social Work
Senior citizens' social, emotional, and physical needs are met by geriatric social workers. To determine their needs and develop a strategy to meet those requirements, social workers may collaborate with them. This can entail finding businesses that can provide certain services for them. Even though a bachelor's degree is enough for some jobs, many geriatric social workers have a master's in social work. They might have a license and have a nursing degree.
3. Research and Academia
After working for a while as a social worker, nurse, or in another profession, some people decide to specialize in gerontology for their areas of teaching and research. Others might enroll right away in a PhD program. People who choose to work in teaching and research develop the skills of future gerontology professionals. Also, such people continue studies that could benefit the quality of life for senior citizens.
Related Article: How to Study for Critical Care Nursing: A Comprehensive Guide
4. Long-Term Nursing Care
This gerontology specialization calls for a nursing degree. A geriatric nurse's duties may include assessing patients, talking with them about their health issues and treatment options, and helping them take medications. To inform them about a patient's condition and assist in developing care plans, they frequently collaborate with workers who are on-site at various facilities, with relatives, and with careers. They may oversee certified nursing assistants and maintain contact with doctors while managing the patient's overall care.
The Growing Demand for Geriatricians
The need for geriatricians is growing along with the ageing population. The World Health Organization predicts that by 2050, there will be 2 billion individuals worldwide who are 60 years of age or older. As a result of this demographic change, healthcare systems around the world face enormous problems since older persons need more sophisticated and specialized care. In order to address this rising demand, geriatricians, with their experience in treating age-related illnesses, are crucial.
Comprehensive and Patient-Centered Care
Geriatricians offer thorough, patient-centered care that considers the particular requirements and circumstances of every older adult. To create individualized care plans that address not just physical illnesses but also social, emotional, and functional elements of ageing, they collaborate closely with a multidisciplinary team made up of nurses, social workers, and occupational therapists. The elderly patients' quality of life is improved by this all-encompassing approach, which enables them to continue living independently and with respect.
Bridging the Gap in Healthcare
Geriatricians are essential in closing the healthcare gap for the elderly. With their specialized training and understanding, they can act as older folks' advocates to make sure their healthcare requirements are met. Ageism, which frequently prevents the elderly from receiving adequate healthcare, is something that geriatricians are taught to recognize and combat. Geriatricians promote age-friendly practices and raise public awareness in order to make the healthcare system more humane and inclusive.
Collaborating with Other Specialties
To provide complete care for older persons, geriatricians work closely with other medical disciplines. The complexity of geriatric care and the requirement for knowledge from multiple fields are both acknowledged by this interprofessional approach. Geriatricians create integrated treatment plans that address the complex nature of aging-related illnesses in collaboration with experts like neurologists, orthopedic surgeons, and psychiatrists. By working together, healthcare services are delivered seamlessly to elderly.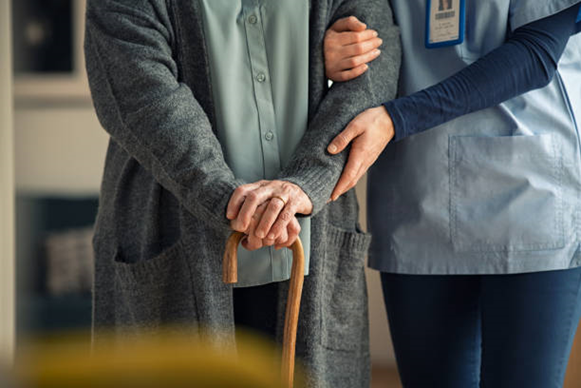 Summary
The particular requirements of the ageing population are driving up the demand for geriatricians who specialize in aged care. Geriatricians undergo specialized education and training. This education gives them the knowledge and abilities needed to provide all-encompassing care for senior citizens. Geriatricians play a crucial role in bridging the healthcare gap. As world's population continues to grow, Geriatricians fight for the rights of the elderly. By investing in education for specialization in elderly care, we can ensure that the healthcare needs of our aging population comes with compassion, expertise, and excellence.