Dermatology as a Specialty – Scope & Career Growth
Dermatology as a specialty offers a wide scope for diagnosing, treating, and preventing skin diseases while also focusing on cosmetic procedures.
With increasing patient demand and advancements in technology, dermatologists face challenges and opportunities in staying updated and balancing medical and cosmetic dermatology.
Dermatology specialties, admission process, and career growth opportunities contribute to a rewarding and financially stable career for dermatologists.
In the specialized field of medicine known as dermatology, diseases and disorders of the skin, hair, and nails are identified, treated, and prevented. The need for dermatologists has been continuously increasing as people place more importance on their physical appearance and general wellness. The scope and potential for professional progression in the field of specialty dermatology are explored in this article, along with information on its many specializations and the admissions procedure.
Dermatology as a Specialty
Due to its focus on both medical and cosmetic aspects of skin care, dermatology stands out among other medical specialties as a distinctive one. A wide variety of diseases, such as acne, psoriasis, eczema, skin cancer, hair loss, and sexually transmitted infections that affect the skin, can be diagnosed and treated by dermatologists. To improve the appearance of the skin, they also execute cosmetic operations including Botox, chemical peels, and laser treatments.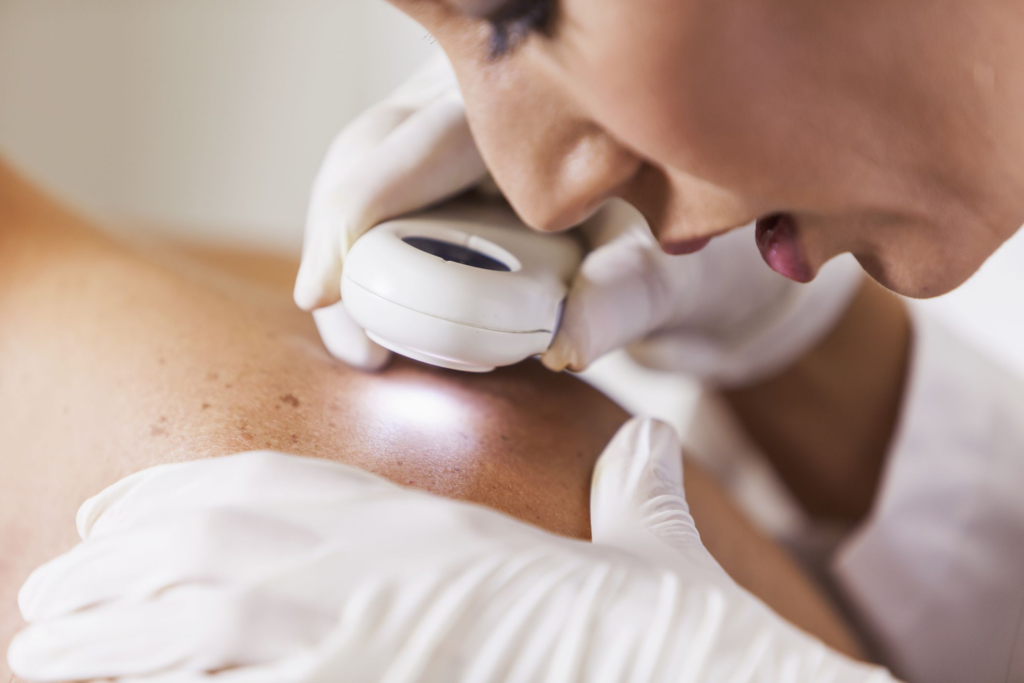 Challenges and Opportunities for the Dermatology Specialty
The field of dermatology offers a lot of prospects, but it also has its share of problems. Patient demand has increased as a result of an increasing number of skin-related diseases and growing public awareness of the value of maintaining healthy skin. In order to give their patients the best care possible, dermatologists must keep up with the most recent research and treatment approaches. It can be challenging for practitioners to keep up with technological changes and to find a balance between medical and cosmetic dermatology.
Dermatology Specialties
Dermatology offers various specialized branches, allowing dermatologists to focus on specific areas of interest. Some prominent specialties within dermatology include:
Pediatric Dermatology: Focused on diagnosing and treating skin conditions in infants, children, and adolescents.
Cosmetic Dermatology: Concentrated on enhancing the appearance of the skin through procedures like Botox, fillers, and laser treatments.
Dermatopathology: Involves studying and diagnosing skin diseases through microscopic examination of skin samples.
Mohs Surgery: Specialized surgical technique for removing skin cancer, minimizing damage to healthy tissue.
Dermatologic Immunology: Concentrated on diagnosing and managing autoimmune and immunologic diseases affecting the skin.
Admission Process
To pursue a career in specialty dermatology, aspiring doctors need to complete the following steps:
Obtain a Bachelor's degree in a relevant field (pre-medical).
Clear the Medical College Admission Test (MCAT) to gain admission into medical school.
Complete four years of medical school to earn an M.D. or D.O. degree.
Undertake a residency program in dermatology, which typically lasts for three years.
Optional: Pursue further specialization through fellowship programs.
Scope & Career Growth in Dermatology Specialization
Scope of Dermatology
The field of specialty dermatology offers a vast scope for professional growth and development. Here are some areas where dermatologists can make significant contributions:
1. Clinical Practice: Dermatologists can establish their own private practice or join a group practice to provide medical and cosmetic dermatological services.
2. Academic Institutions: Opportunities exist for dermatologists to teach and conduct research in universities, medical schools, and research institutes.
3. Pharmaceutical Industry: Dermatologists can work with pharmaceutical companies in research and development, clinical trials, or medical affairs roles.
4. Government and Non-Profit Organizations: Dermatologists can contribute to public health initiatives, participate in global health programs, or work with non-profit organizations to provide dermatological care in underserved communities.
Career Growth in Dermatology
The career growth potential in specialty dermatology is substantial. Here are some factors that contribute to career advancement:
1. Experience and Expertise: Building a strong clinical experience and expertise in a particular area of dermatology can lead to recognition and referrals from other healthcare professionals.
2. Continuing Medical Education: Dermatologists must stay updated with the latest advancements in dermatological care through conferences, workshops, and online courses.
3. Board Certification: Obtaining board certification from recognized dermatology associations adds credibility and opens doors to more opportunities.
4. Publications and Research: Contributing to scientific literature and conducting research can enhance professional reputation and lead to academic promotions or industry collaborations.
Career & Salary of a Dermatologist
Dermatologists enjoy a rewarding career both in terms of job satisfaction and financial stability. The average salary of a dermatologist varies depending on factors such as experience, location, and type of practice. According to the Bureau of Labor Statistics, the median annual wage for dermatologists is $327,650, 2023.
Dermatologist in the United States of America
Dermatology is a widely sought-after medical specialty in the United States. A four-year undergraduate program, four years of medical school, a year of internship, and a three-year dermatology residency program are commonly required by dermatologists in the United States. They may decide to seek more specialization through fellowship program after finishing the residency. The American Academy of Dermatology (AAD) is a well-known group that offers dermatologists in the US resources, training, and networking opportunities.
Conclusion
For medical students, dermatology as a specialty offers a variety of prospects. There are many different specialties available, and the field's scope includes both medical and cosmetic dermatology. Dermatologists have a tremendous opportunity for career progression due to their critical involvement in the diagnosis, treatment, and prevention of skin diseases. A career in dermatology can be both professionally and financially satisfying given the rising need for skin care.