Dental Nurse Course – Qualifications You Need To Be A Dental Nurse
The Path to Becoming a Dental Nurse: From Dental Nurse Course to Practice
Unlocking Opportunities: Advancing Your Dental Nursing Career
Navigating the Dental Nurse Exam: Your Gateway to Success
For people who are interested in the dental industry, being a dental nurse is a gratifying and exciting career option. In order to ensure that dental treatments go well and patients receive the best care possible, dental nurses give important support to dentists and other dental professionals. It's imperative to complete a dental nursing course to obtain the relevant credentials if you want to work as a dental nurse. The skills you'll need to become a dental nurse are described in this article.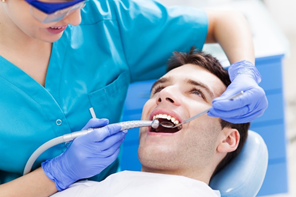 I. Role of a Dental Nurse
Before delving into the qualifications required, let's explore the responsibilities and duties of a dental nurse. Some of the key roles of a dental nurse include:
Assisting dentists during various dental procedures, such as fillings, extractions, and root canals.
Preparing the dental surgery and equipment for treatments.
Ensuring patients are comfortable and at ease during their dental visits.
Maintaining accurate records and patient information.
Sterilizing and maintaining dental instruments and equipment.
Providing oral health education and advice to patients.
II. Dental Nurse Course:
Essential Requirements You must successfully complete a dental nursing education that offers the essential theoretical knowledge and practical skills if you want to become a dental nurse. The following are the primary requirements:
1. National Diploma in Dental Nursing:
The National Diploma in Dental Nursing is a recognized qualification in the United Kingdom (UK) and is widely accepted by dental practices.
This course covers a range of topics, including dental anatomy and physiology, oral health, infection control, radiography, and medical emergencies.
It is typically offered by dental nurse training schools and takes around 18-24 months to complete.
3. General Dental Council (GDC) Registration: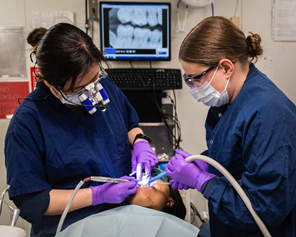 III. Additional Qualifications and Skills in Dental Nurse Course
While the National Diploma in Dental Nursing and GDC registration are the core qualifications, there are additional qualifications and skills that can enhance your career prospects and job opportunities.
These include:
1. Further Education:
Gaining more education, such as a dental nursing advanced certificate or degree, can help you get a better comprehension of the subject and pave the way for job growth.
2. First Aid and CPR Certification:
3. Dental Radiography Certification:
Gaining certification in dental radiography allows you to take dental x-rays, an important aspect of dental diagnostics.
It requires specialized training and knowledge to operate dental radiography equipment safely.
4. Communication and Interpersonal Skills:
Effective communication and interpersonal skills are essential for dental nurses to interact with patients, dentists, and other members of the dental team.
Developing strong communication skills helps create a welcoming environment for patients and ensures effective teamwork.
IV. Dental Nurse Exam
To become a fully qualified dental nurse, you must pass the dental nurse exam administered by the National Examining Board for Dental Nurses (NEBDN). This exam evaluates your theoretical knowledge and practical skills acquired during the dental nurse course.
The exam consists of two parts:
1. Written Examination:
The written examination tests your understanding of dental nursing theory, covering topics such as oral health, dental procedures, and infection control.
It assesses your ability to apply knowledge in practical scenarios and is typically in multiple-choice format.
2. Practical Examination:
The practical examination evaluates your clinical skills and ability to perform dental nursing tasks.
You will be assessed on various practical aspects, including assisting during dental procedures, maintaining aseptic techniques, and effective communication.
Entry requirements
Depending on the institution or programmer, different entry requirements may exist for dental nurse qualification programmes in the United States. However, the following universal admission standards are crucial:
Education: In the USA, enrolling in a dental nursing course often requires a high school diploma or its equivalent. It is possible to ask for academic transcripts or confirmation of completion.
Background Checks: To protect patient safety and trust given the close contact dental nurses have with patients, background checks, including criminal history checks and drug screens, may be required.
Immunizations: To adhere to health and safety laws in the dentistry practice setting, current immunizations may be mandatory to present. One may ask for proof of immunization records.
CPR Certification: In order to be accepted into several dental nurse programmed in the USA, candidates must hold a current CPR (Cardiopulmonary Resuscitation) certification. By doing this, it is made sure that dental nurses are equipped to deal with emergencies.
It's vital to remember that different dental nurse programmer and institutions in the US may have different entry requirements. As a result, it can be a good practice to do some research and get in touch with the relevant institutions or programmers to learn more about their precise entry requirements.
Conclusion:
A dental nursing course, the National Diploma in Dental Nursing, and registration with the General Dental Council (GDC) are all prerequisites for becoming a dental nurse. Your employment possibilities may be improved by further training and abilities like first aid certification and dental radiography. Finally, in order to become a fully trained dental nurse, you must pass the NEBDN's dental nursing exam. You can start a rewarding career as a dental nurse and help your community by promoting oral health with the correct training and commitment.