Can I Study Radiology after 12th? Exploring Career Pathways and Opportunities
A straight-forward answer is "Yes". Anyone wants to study radiology after 12th grade or high school can go with Bachelor's degree in Radiology.
Any high school graduate or the one who passed 12th grade and now wants to determine their future has an exciting yet challenging undertaking. Young minds might become overwhelmed by the seemingly endless possibilities. And, wide range of job alternatives forces them to look for a route that fits with their interests and objectives.
For those intrigued by the medical field and its wonders, radiology emerges as a captivating domain. Often, a question lingers in the minds of these eager souls: "Can I study radiology after 12th?"
Let's unravel the various career pathways and opportunities that await aspiring radiologists after the completion of their high school education.
The Significance of Radiology – What to Study in Radiology after 12th?:
Medical imaging technologies including X-rays, CT scans, MRIs, ultrasounds, and nuclear medicine scans. These technologies are the core elements in the field of radiology to diagnose and treat disorders. Modern medicine has been completely transformed by the capacity to see into the human body and unravel its secrets using non-invasive techniques.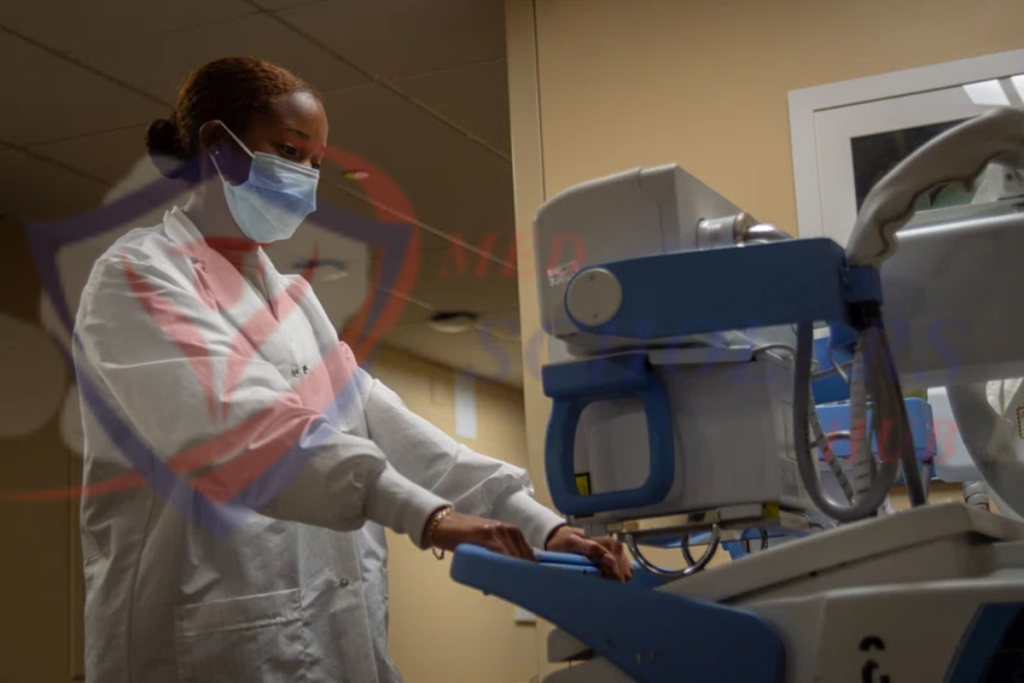 Early illness identification, surgical planning, and therapy monitoring are all crucial aspects of radiology. It is a dynamic and fulfilling career option due to its constantly changing nature and considerable influence on patient care.
Preparing for the Radiology Journey during High School or 12th Grade:
A solid foundation should be laid throughout high school for those pursuing careers in radiography. To gain a grasp of the medical imaging, concentrate on achieving excellence in Physics, Chemistry, and Biology during high school. These subjects are the core and base to study radiology after 12th.
Participating in extracurricular activities, such as volunteering at medical facilities. Joining groups focused on science is also a good option. Participation is such activities can not only increase one's knowledge but also show a commitment to and love of the medical profession.
Related Article: How to Pursue an Anesthesia Course After 12th?
Pursuing a Bachelor's Degree in Radiologic Sciences:
A bachelor's degree in radiologic sciences can be pursued by aspirant radiologists once they have successfully completed high school. Most professionals study Bachelor's in Radiology after 12th.
Numerous prestigious institutions and colleges provide thorough curricula that address the fundamentals of Radiology. These fundamentals include medical imaging, radiation protection, patient care, and sophisticated imaging modalities.
In order to provide students real-world experience utilizing imaging technology and dealing with patients, clinical settings expose them to hands-on instruction.
Time duration of Bachelor's degree in Radiologic Science is 4 years.
Delving into Specializations:
Different specialties in radiology are available to suit a range of interests and professional objectives. The most popular field of radiography, diagnostic radiography, focuses on using imaging methods like X-rays to identify illness.
Neuroradiology offers a chance for people who are fascinated by the marvels of the nervous system and the human brain to pursue a career in neuroimaging. Check out advancements in Neuroimaging techniques to get yourself ready and interested in radiology, as neuroimaging is a part of radiology.
While employing ionizing radiation to treat cancer patients, radiation therapy has a significant positive influence on their quality of life. Depending on their interests, a person may also choose to pursue a career in nuclear medicine, ultrasound, or magnetic resonance imaging (MRI).
Radiology Technicians and Technologists:
Being a radiologic technologist or technician may be the best option for individuals looking for a more streamlined route into the field of radiology.
Contrary to radiologists, technologists and technicians concentrate on using imaging devices and helping to position patients during treatments.
One can enroll in a two- to three-year associate's degree program or a diploma program to become a radiologic technologist or technician.
Becoming a Radiologist: The Journey to Specialization:
After earning a bachelor's degree, more study and training are needed to become a certified radiologist.
Aspiring radiologists must attend medical school after graduation, which is a four-year process. They study a variety of medical disciplines throughout this time, developing a thorough grasp of the human body and its complex functions.
Residency Training and Licensing:
The next step after finishing medical school is to enroll in a residency program that specializes in radiology. Aspiring radiologists participate in these programs, which typically last four to five years, working under the supervision of qualified experts.
As they develop their abilities to diagnose and treat patients utilizing medical imaging technology, they are exposed to a wide range of clinical circumstances.
Aspiring radiologists must receive a license to practice medicine in their individual nation or state after successfully completing the residency program.
Fellowship and Advanced Specialization:
Many choose fellowship programs, which provide extra training in subspecialties including pediatric radiology, interventional radiology, musculoskeletal radiology, and more, to deepen their radiology specialization.
Through these programs, radiologists can hone their abilities and expertise in niche areas of interest and become authorities in those fields.
Embracing Technological Advancements:
Radiology is a subject that is always changing due to technological developments that are reshaping the medical industry. The accuracy of diagnoses and patient outcomes are expected to be revolutionized by AI-driven radiology software, 3D imaging methods, and improved imaging modalities.
Future radiologists will need to be flexible and quick to adopt new technology if they want to be on the cutting edge of their profession.
Related Article: Homeopathy Courses after 12th – Fees, Duration and Course Outline
The Impactful World of Radiology:
Radiology allows people to have a profound effect on the lives of numerous patients, not just a job.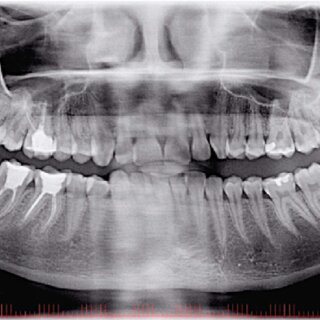 Radiologists are essential in the medical field, from early illness identification that saves lives to offering priceless insights during surgical treatments. The most fulfilling part of a career in radiology is the fulfillment of helping to enhance patient care and results.
Final Words:
After graduating from high school, 12th grade, choosing radiology as a career is a fascinating adventure with countless opportunities.
The discipline of radiology offers a rewarding and significant career path. Whether one choose to become a radiologic technician, a radiologist specializing in a particular subject, radiology is the pathway. This discipline also embraces the most recent developments in imaging technology.
Aspiring radiologists may begin on a road that changes their future and affects the lives of countless people. They serve via the power of medical imaging with devotion, enthusiasm, and a commitment to lifelong learning.